30 Best Unique 100th Birthday Gift Ideas for The Lovely Old Man & Wonderful Old Woman in Your Life
Whether it's for your mom, dad, grandmother, or your grandfather, here is a complete list of the best 100th birthday gifts for him and her, the special old man & old woman in your life!
Publish date : January 8, 2023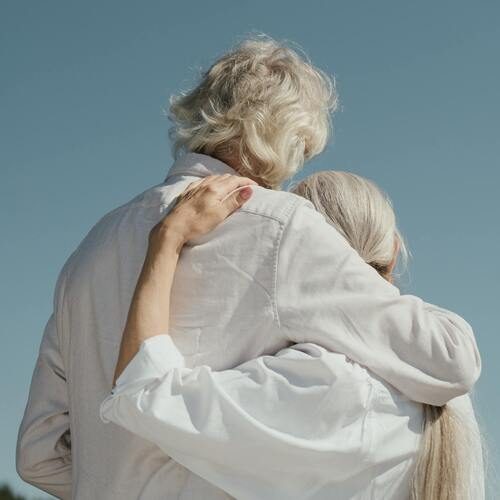 Turning 100 years old is a truly remarkable achievement, and it's important to celebrate this milestone in a special way. If you're looking for the perfect gift for your grandmother or grandfather on their 100th birthday, you'll want to find something that is both meaningful and memorable. Whether your grandma or grandpa is an old-fashioned traditionalist or a tech-savvy senior, there are plenty of gift options out there to suit their interests and needs.
One great way to celebrate a 100th birthday is with personalized keepsakes and sentimental gifts. Consider a custom piece of jewelry or a personalized photo album filled with memories from throughout their life. You could also consider a custom painting or piece of art, or even a personalized cookbook filled with their favorite recipes. These types of gifts are sure to be treasured for years to come.
For those who prefer more practical gifts, there are plenty of options to choose from as well. Consider something like a new set of sheets or towels, or a gift card to their favorite store. You could also think about getting them a new cell phone or tablet if they're interested in staying connected with technology. And if your grandma or grandpa is an avid reader, a new e-reader or a gift card to a bookstore is sure to be appreciated.
Of course, experiences can make for great gifts as well. Consider planning a special outing or trip for your grandma or grandpa, or buying tickets to a show or sporting event that they've always wanted to see. You could also consider getting them a membership to a local museum or organization that they're interested in.
Now. We've compiled a list of Best 100th birthday gift ideas for both her and him to help you celebrate this milestone occasion in style. From personalized keepsakes and sentimental gifts, to practical items and fun experiences, we've got you covered. So, if you're ready to make your grandma or grandpa's 100th birthday one to remember, keep reading for our top gift ideas!
The Best & Most Unique 100th Birthday Gift Ideas for Her
To answer your question about "What do you give a 100 year old woman?" Here is a list of the best and most unique 100th birthday gifts for her, the lovely old woman in your life (mom and/or grandmother).
Let's get started.
Warmies Microwaveable Slippers for Old Woman
The Warmies Microwaveable Slippers make the perfect 100th birthday gift for an old woman. These slippers are fully microwavable and infused with the calming scent of real French lavender. Made with luxurious soft faux fur, they are perfect for relieving stress and soothing tired, aching feet. Simply microwave them for up to an hour of comforting warmth. These slippers are available in sizes 6-10 U.S.
Women's Lightweight Water-Resistant Cocoon Puffer Coat
This Women's Lightweight Water-Resistant Cocoon Puffer Coat is the perfect gift for a woman turning 100. Made of 100% nylon, it is durable and able to withstand the elements. The contoured seams give it a fitted shape, and it features a hidden snap front placket, an interior zipper chest pocket, and sherpa-lined hand warmer front pockets. It is machine washable, making it easy to care for, and it fits women's sizes 6-10 U.S. This coat is sure to keep her warm and comfortable all winter long.
Two Piece Outfits Sweater Sets for Her 100th Birthday
For her 100th birthday, consider getting her these comfortable and stylish two-piece outfits. Made of a soft blend of viscose, nylon, and PBT, these sweater sets will feel gentle on her skin. The long sleeve pullover tops and drawstring high waist pants are perfect for casual events, lounging at home, or a day out. The solid color and simple design make them versatile and easy to mix and match with other pieces. These two-piece sets are a great gift for any occasion and will be sure to put a smile on her face.
Silk Pillowcase for Her Hair and Skin
Get mom the gift of luxury and beauty with a silk pillowcase on her 100th birthday. The smooth surface of silk allows hair and skin to glide gently, reducing friction and preventing wrinkles, dryness, and hair loss. These pillowcases are also cool to the touch, perfect for a good night's sleep. The hidden zipper design keeps the pillow in place, and the pillowcase is suitable for all skin types. Made of high-quality silk, these pillowcases are perfect for maintaining youthful and beautiful skin.
Fuzzy Gel Sleeping Socks for Her
The Fuzzy Gel Sleeping Socks are a luxurious and relaxing gift for any woman on her 100th birthday. Infused with aloe vera for moisture, these socks provide a soothing and spa-like experience for tired and dry feet. They can be used for at-home pedicure treatments or as comfortable sleeping socks, and feature non-slip grips for safety. These socks are machine washable and long lasting, making them easy to care for.
Echo Show 10 (3rd Gen) - A Modern 100th Birthday Gift Ideas for Her
The Echo Show 10 (3rd Gen) is a modern and thoughtful gift idea for a woman celebrating her 100th birthday. With its 10.1″ HD screen that moves with the user, this device allows for video calls, recipes, and shows to always be in view.
It also has built-in speakers that deliver premium, directional sound. Additionally, the Echo Show 10 is equipped with a 13MP camera with auto-framing and motion, which keeps the user front and center during video calls and allows for remote monitoring of the home.
Heavyweight Wheelchair Blanket for 100 Year Old Woman
Another perfect gift for a 100 year old woman, The Comfortabel Heavyweight Wheelchair Blanket. It features two layers of soft and warm fleece, making it ideal for cold days in winter, spring, or fall. The blanket easily attaches to any chair with its four hook and loop fastener straps and is machine washable for easy cleaning.
With its ultra-soft mink fleece exterior and grey plush fleece bottom layer, this blanket is sure to provide comfort and warmth to the recipient. Its size of 36″ wide by 42″ long makes it a perfect fit for any chair.
Personalized Mask & Glasses Chain with 18K Real Gold Plated
This personalized mask and glasses chain is the perfect gift for a 100-year-old woman who is always on the go. With its 18K real gold plating and hypo-allergenic surgical grade stainless steel, it is both stylish and durable. The chain is also super lightweight and comfortable to wear, making it easy to use all day.
It can be used as a mask chain lanyard or as a glasses strap, making it versatile and suitable for all kinds of professionals. The chain can also be customized with birthstones, a custom name or initial, and pearls, making it a truly special and unique gift.
Universal Walker Padded Hand Grip Covers for Her
This 100th birthday gift idea is the perfect solution for adding a little extra comfort and protection to your loved one's daily routine. These universal walker hand grip covers are made from ultra-soft memory foam and are machine washable for easy care. The slip-resistant design and engineered foam core padding provide superior support, making them a must-have for anyone using a walker.
These breathable covers also keep skin dry and reduce hand wear and irritation. Plus, the hook and loop attachment makes them easy to install on any walker. Give her the gift of comfort and support with these hand grip covers at her 100th birthday party.
Touchless Liquid Soap Dispenser for Household Use
The Touchless Liquid Soap Dispenser is a practical and stylish addition to any home. With its infrared sensor and touchless operation, this soap dispenser allows for easy, hygienic hand washing. Its water-resistant design and durable construction.
It's suitable for commercial and household use, and the adjustable volume control allows you to dispense just the right amount of soap every time. Plus, with its attractive chrome and black finish, it will fit in seamlessly with any decor. Make her life easier and more hygienic with this top-quality soap dispenser.
The Perfect and Useful 100th Birthday Gift Ideas for Him
To answer your question about "What to buy for a man who is 100 years old?" Here is a list of the perfect and useful 100th birthday gifts for him, the wonderful old man in your life (dad and/or grandfather).
Let's get started.
Premium Screen Magnifier for His 100-Year-Old Birthday Gift Ideas
Give the perfect gift for his 100th birthday with a premium screen magnifier. This high-quality device is made with durable materials to prevent scratches and damage, and features a crystal clear lens that enlarges his smartphone screen up to 3x. 
The built-in bracket and non-slip stand ensure a sharp, clear image. This portable design is compatible with most smartphones and tablets under 7 inches, making it perfect for watching videos comfortably anywhere. As a bonus, They offer a lifetime manufacturer guarantee for your peace of mind.
Portable Suitcase Record Player with Built-in Speakers
Give the gift of music with this portable suitcase record player. With three speed options and built-in Bluetooth speakers, he can easily stream his favorite tunes or play his vinyl collection. The retro design and easy carry handle make it perfect for listening anywhere.
The upgraded sound quality and modern features like headphone jack and line input provide all the controls he needs. No extra equipment is required – just set it up in minutes and enjoy the convenience of modern technology with a vintage touch. This record player is a great choice for both beginners and vintage enthusiasts.
TheFan NFL Team Jigsaw Puzzle for 100 Year Old Man Birthday Gifts
Give your old man a unique and useful birthday gift with this NFL team jigsaw puzzle from TheFan. With 500 pieces, this puzzle is sure to keep him entertained for hours as he searches for his favorite team's stadium and landmarks within the fun seek-and-find scenes.
Made with original artwork and licensed by the NFL, this puzzle is suitable for fans of all ages. Plus, a portion of the profits go towards supporting children's hospitals, making it not only a fun gift but also a charitable one.
Air Purifier for Home Allergies Pets Hair in His Bedroom
Looking for the perfect 100th birthday gift for him? Consider the Levoit Core 300 air purifier. This powerful device is perfect for improving the air quality in his bedroom and helping to alleviate allergy symptoms. It features VortexAir Technology and 360° air intake to clean large spaces in a short amount of time.
It's also Ozone Free and comes with a number of filter options, including a Toxin Absorber filter for smog and toxins and a Pet Allergy filter for pet dander and odors. Finally, the H13 True HEPA filter can capture 99.97% of airborne particles.
100-Year-Old Man's Plush Shearling Lined Slipper 
For the 100-year-old man who values comfort and style, these plush shearling-lined slippers are the perfect birthday gift idea. Made with suede leather and a wool and polyester blend lining, these slippers will keep his feet warm and cozy on cold days. The removable molded EVA footbed and grippy rubber outsole make them suitable for both indoor and outdoor wear. The classic, minimal design makes them a versatile choice for all-day wear, and the 1/4″ heel and 1/2″ platform height provide added support. Whether he's lounging at home or running errands, these slippers will keep his feet snug and cozy.
LEGO Icons Porsche 911 - Unique Building Set for His Birthday
Celebrate his 100th milestone birthday with the ultimate gift for car enthusiasts. With two model options to choose from, this set offers hours of engaging and challenging building fun. The Porsche 911 Turbo and Targa models feature realistic details, including working steering and gearshifts, a rear-mounted air-cooled flat-six engine, and tilting seats. Whether you opt for the Turbo or Targa, this building set is sure to impress any car lover on their 100th birthday.
Warm Funny Socks - A Novelty Birthday Gift for Old Man
Give him the gift of laughter and comfort at his 100th birthday party with these funny whiskey socks. Made from a premium blend of 85% combed cotton, 10% spandex, and 5% elastic, these socks are soft, comfortable, and well-fitting, making them perfect for relaxing with a bottle of whiskey. These socks make a great gift for Father's Day, Grandpa's birthday, or any holiday and are sure to be treasured by any whiskey lover.
Metal Ice Cube - Reusable Whiskey Rocks for Him
Celebrate a special milestone birthday with the gift of perfectly chilled drinks. These metal ice cubes are a unique and practical gift for any whiskey lover. Made of food-grade 304 stainless steel and glycerin, these reusable ice cubes quickly cool beverages without dilution or imparting any flavors. The smooth surface won't scratch glasses or hurt the mouth. Simply rinse with water or toss in the dishwasher for easy cleaning and store the ice cubes in the freezer for future use.
Vacuum Insulated & Stainless Steel Mug for Him
The perfect gift for a special man in your life who's turning 100? Consider the vacuum-insulated, stainless steel mug. This mug is designed to keep hot drinks hot and cold drinks cold, thanks to its double-wall vacuum insulation. It also comes with a MagSlider lid, which uses magnets to keep the mug sealed and prevent heat or cold from escaping. 
The mug is BPA-free, dishwasher safe, and features a no-sweat design to keep hands dry. Plus, its Duracoat coating won't crack, peel, or fade. Give him the gift of practicality and convenience with this versatile mug.
Free Personalised Custom Silver French Fold Money Clip for Him 
Treat the special man in your life to a personalized touch on his 100th birthday with this silver French-fold money clip. Made from high-quality stainless steel, this sleek and elegant money clip is perfect for holding onto cash without the need for a bulky wallet. 
With a free laser engraving offer on the face of the clip, allowing you to add a personal touch with a name, date, initials, or phrase (up to 20 characters per line). A cool, personalized 100th birthday gift idea for him, right?
The Best 100th Birthday Gifts for Him and Her, Your Beloved Grandparents
To answer your question about "What do you give someone who is turning 100 years old?" Here is a list of the best 100th birthday gifts for your beloved grandparents.
Let's get started.
High Breathability Weighted Blanket for Grandmother
Looking for the perfect birthday gift for your 100-year-old grandmother? The High Breathability Weighted Blanket is the perfect choice! This luxurious blanket is made with premium Egyptian cotton and features a customer-friendly design with box stitching to reduce shifting and ensure an even layer of weight. .
The 0.9-cm thickness of the blanket provides excellent breathability and air permeability, making it suitable for year-round use. Plus, with a 30-day return and replacement service and a 3-year quality guarantee period, you can trust in the quality of this blanket. This weighted blanket is sure to please your grandma, whether she is looking for a relaxing and restful sleep or simply needs a little extra comfort.
Heated Personal Throw / Blanket for Grandfather
This heated throw blanket is the ultimate way to keep him warm and comfortable at his age of 100. With a push button controller and four heat settings, he can easily adjust the temperature to his liking. The blanket is made of soft and cozy Royal Ultra material and comes in a stylish red Cabernet color. 
At 50″ by 60," it's the perfect size to snuggle up in on the couch, bed, or his favorite chair. When it comes to cleaning, the blanket is machine washable and dryer safe. Give your grandpa the gift of comfort and warmth with this amazing heated throw blanket.
Touch Screen Smart Picture Frame with Unlimited Cloud Photo Storage
Get your grandparents the gift of convenience and memories with the Nixplay Touch Screen Smart Picture Frame. With unlimited cloud photo storage, you can easily send pictures and video clips directly to their living room from anywhere. 
The frame's touch screen panel allows your grandparents to easily heart their favorite photos, and the niX-SenseMe sensor wakes the frame when they are in the room and puts it to sleep when they are not. The niX-FamilyCircles feature allows you to create playlists that everyone can contribute to, making it easy to celebrate and relive special moments like weddings, graduations, and family holidays.
Drive Wheel Rollator Walker With Seat for Grandpa
Give your grandparent the gift of independence with a Drive Wheel Rollator Walker with Seat. This stylish and modern walker has a lightweight frame and a spacious under-seat pouch for added privacy and security. It also features a built-in brake cable for extra safety and protection, as well as large 10″ front casters for optimal steering and rolling comfort. 
The height of the handles and backrest can be easily adjusted with the push of a button, and the walker also includes a removable zippered storage bag for securely storing personal belongings. When not in use, the walker can be easily folded with one hand and features a plastic clip that holds it closed for added stability.
Adjustable Walking Cane for Grandma and Grandpa's Stability
Give your grandparents the support they need with this adjustable walking cane. Designed with a large 4-pronged base, this cane provides superior stability and traction on any surface, while the anti-slip rubber cane tips offer extra stability and safety. The quad base can be rotated from left to right, making it suitable for both left- and right-handed users.
The offset foam padded handle is comfortable to grip, making it perfect for those with arthritis or sore joints. Made from corrosion resistant anodized aluminum, this lightweight cane is durable and can sustain a weight capacity of 250 lbs. The height is also adjustable between 28″ and 37″, making it suitable for short or tall individuals.
Walker Bag for Grandparents Rollator and Folding Walker
Give your grandparents a gift that will make their daily walks more convenient and organized with this stylish and practical walker bag. With nine pockets on both sides, this bag can hold all of their daily essentials, including reading glasses, books, pens, newspapers, tablets, and water bottles. 
The durable nylon material is machine washable for added convenience, and the six straps ensure that the bag stays securely attached to the walker. The bag is designed to fit most sizes and styles of walkers, and is perfect for elderly and obese patients. With 100% satisfaction guaranteed, this is the perfect gift for your grandparents on their 100th birthday.
Lightweight Wheelchair Blanket for Grandma
Give your grandparents the gift of comfort and warmth with a lightweight wheelchair blanket. Designed with the needs of wheelchair users in mind, this cozy cover features hook and loop straps for easy attachment to any chair, a full length zipper for easy access, and a waterproof outer shell to protect against the elements. The fleece lining will keep them warm and comfortable on even the coldest days, and the universal design fits most manual and powered wheelchairs.
Hydroponic Indoor Garden for Grandmother's 100th Birthday Gift Ideas
Spoil your grandma with a hydroponic indoor garden for her 100th birthday! This garden kit includes everything she needs to grow her own fresh herbs and vegetables, including a gourmet herb seed kit, plant nutrients, and a high-performance LED grow lighting system. 
The control panel makes it easy for her to manage the garden, and the plants grow up to 5 times faster than in soil. With this garden, she'll have fresh, locally grown herbs and veggies all year round. It's the perfect gift for any green thumb in the family.
Neck Back Massager for Grandfather's 100th Birthday Gift Ideas
The Neck and Back Massager is the perfect 100th birthday gift for Grandpa. This innovative device delivers a deep kneading shiatsu massage to soothe tired muscles and loosen tightness. The massager also includes a selectable heat feature to boost circulation and further relax the neck, shoulders, and other muscles.
The massager is portable, with an AC adapter and a car adapter, so Grandfather can enjoy a deep tissue massage in the comfort of his own home, car, or "office". The ergonomic design of the massager includes three speeds, comfort handles, and three automatic programs for a customizable massage experience.
Heat Foot Massager for Grandparents 100th Birthday Gifts
Looking for the perfect 100th birthday gift for your grandparents? Give them the gift of relaxation with this foot massager! With its versatile design, heating function, and ergonomic shape, this massager is sure to ease tensions and regulate blood flow. 
It's easy to use and portable, making it perfect for home or office use. Don't let your grandparents spend another day with tired, stressed-out feet. Give them the gift of relaxation with this foot massager.